The story of
"Morning" space
Thinking and Creativity Space
It is a space where intelligence and sensitivity are nurtured through reading and thinking.
We have built small libraries in every corner of the nursery school to give children a chance to have free access to books and placed mobile fabric furniture to let them enjoy reading in a comfortable atmosphere. Also, children can take a rest in nature on the deck space of the second floor.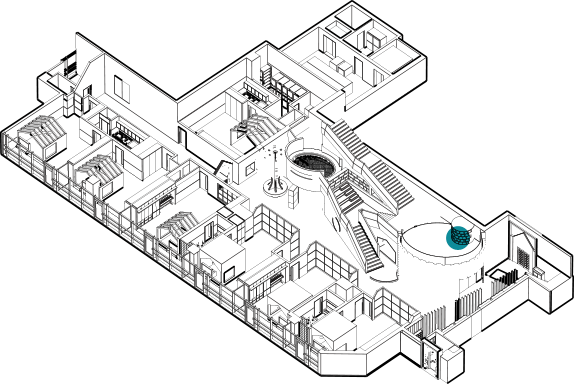 1F
Middle-floor library
The middle-floor library, where children's thoughts and sensitivity are nurtured, is furnished with carefully selected books on various topics. Fabric furniture and dolls also make a comfortable atmosphere where children can enjoy reading.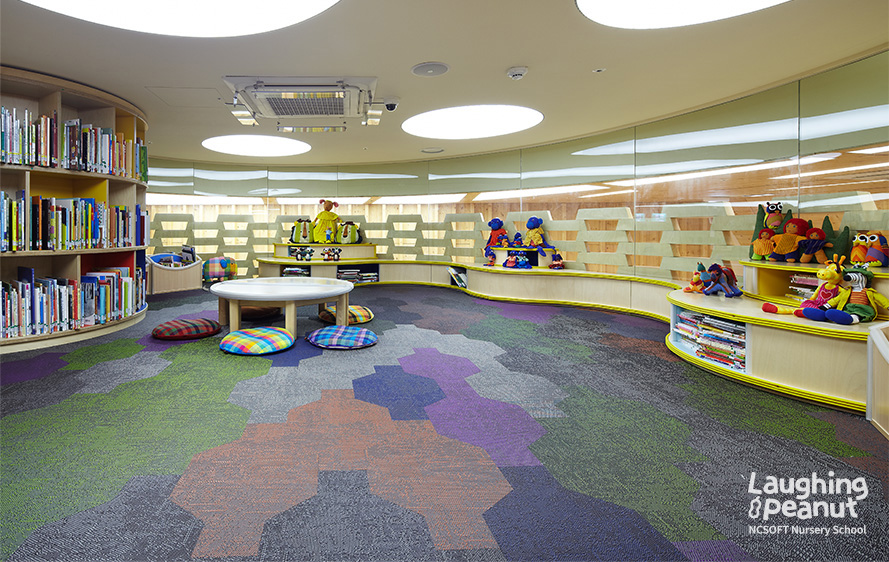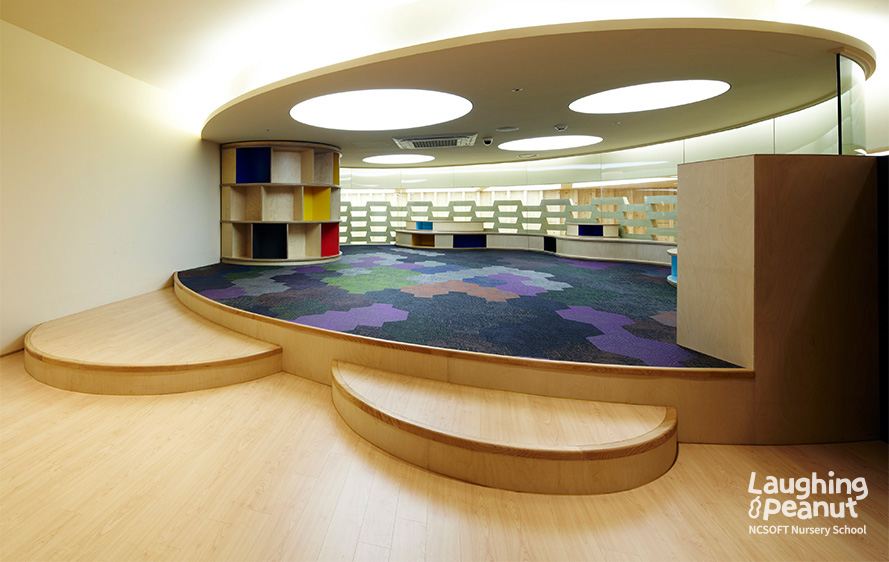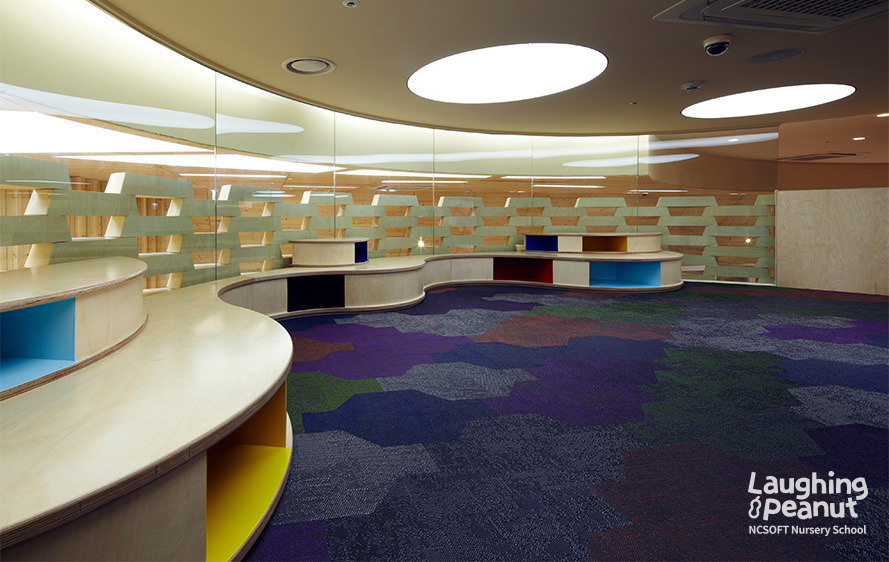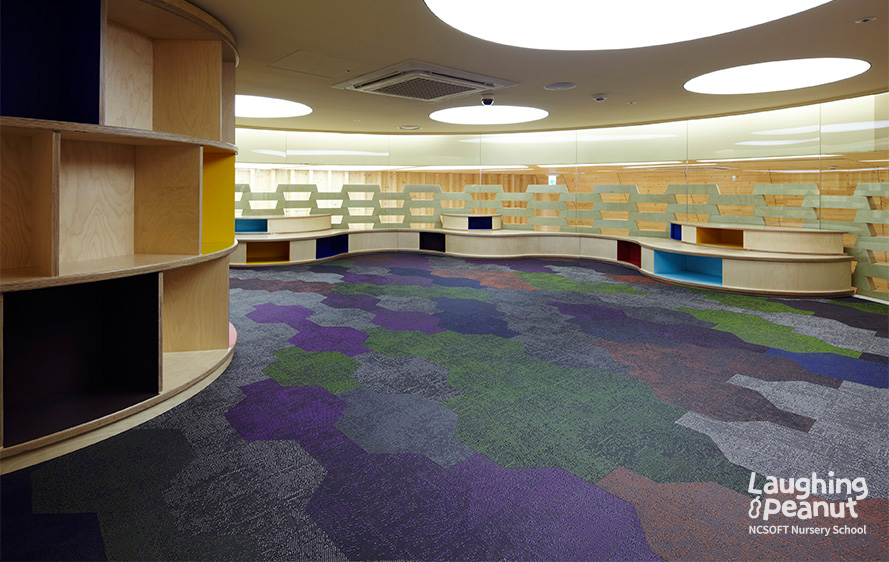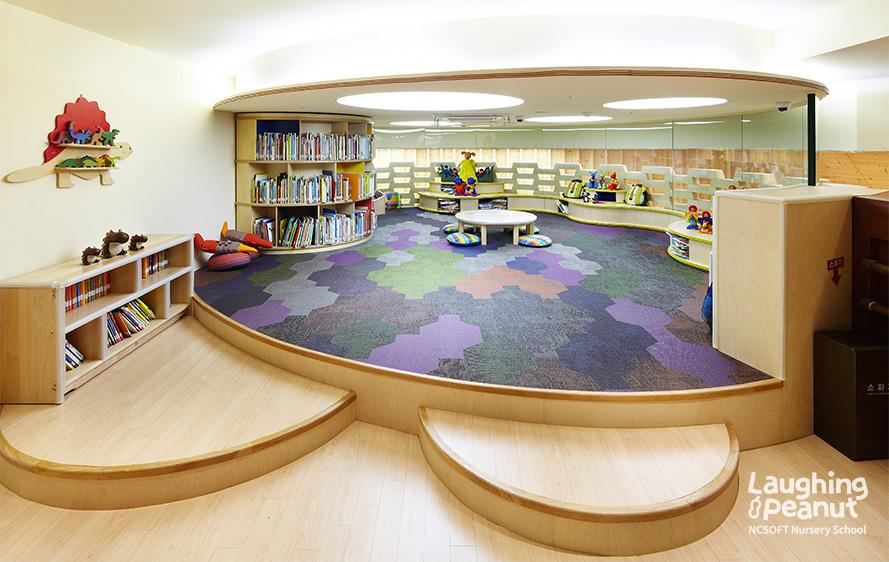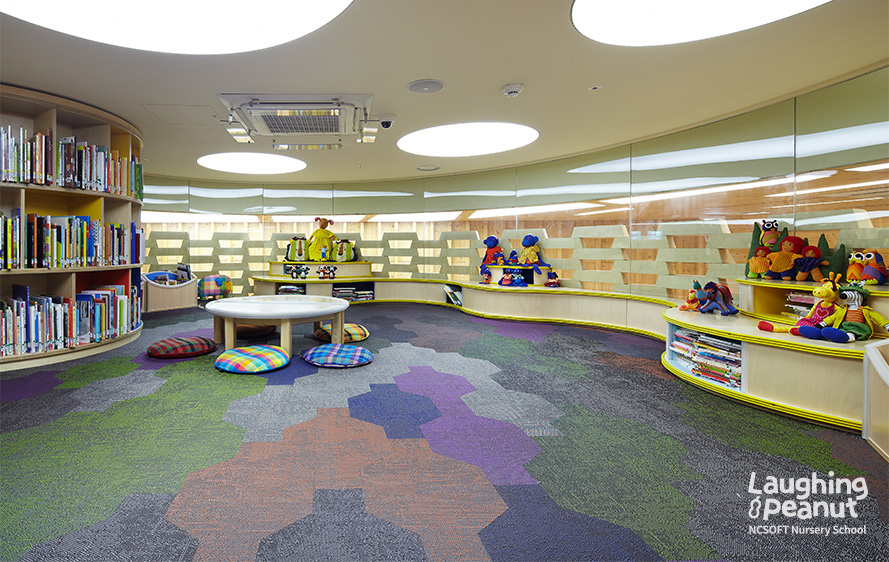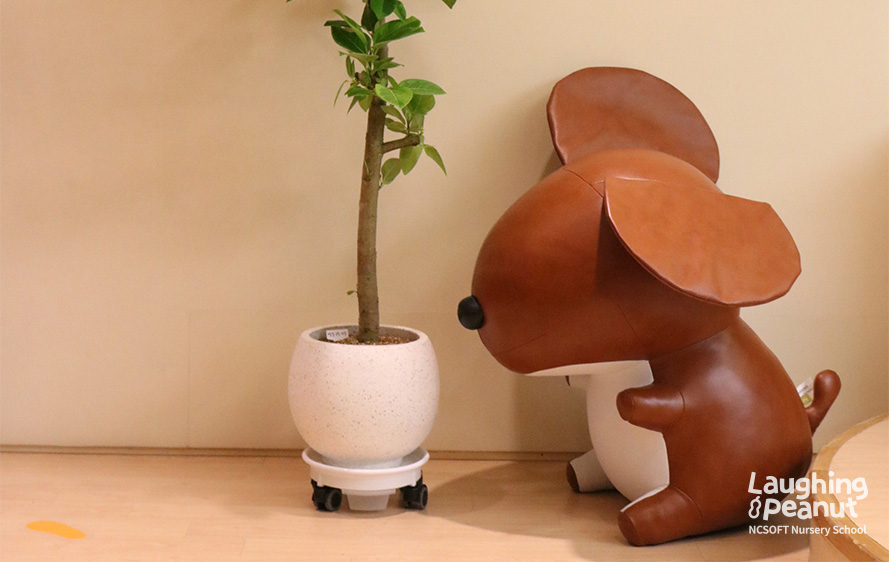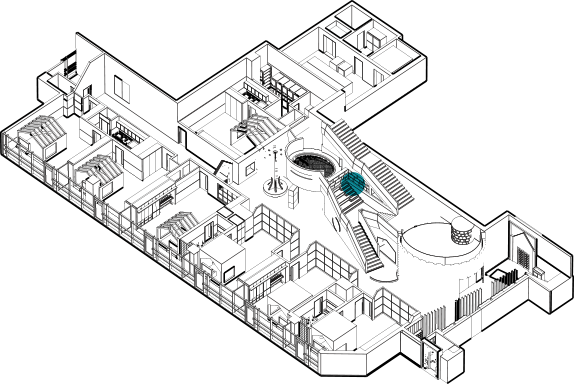 1F
Staircase library
The reading area connects the first and second floors and offers a variety of books to read on various level of stairs, which helps to develop a habit of reading books that are reachable.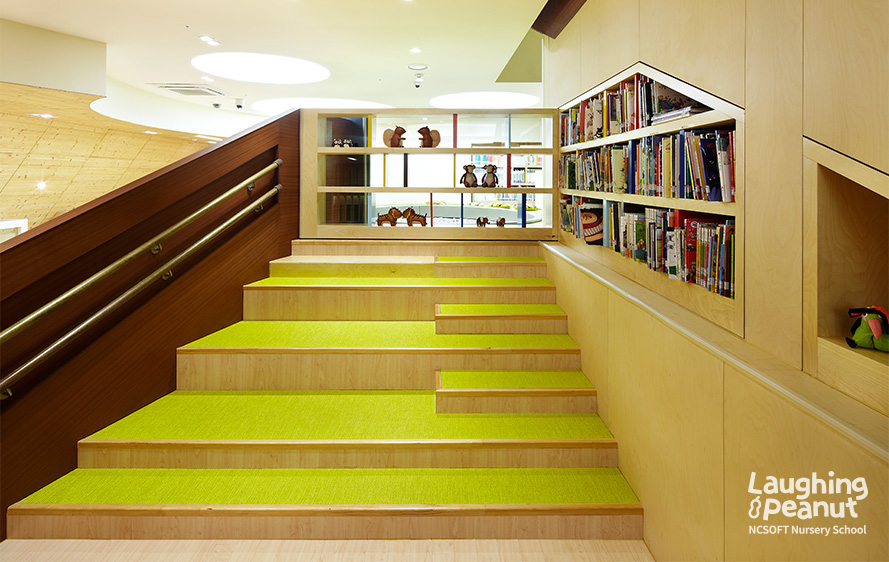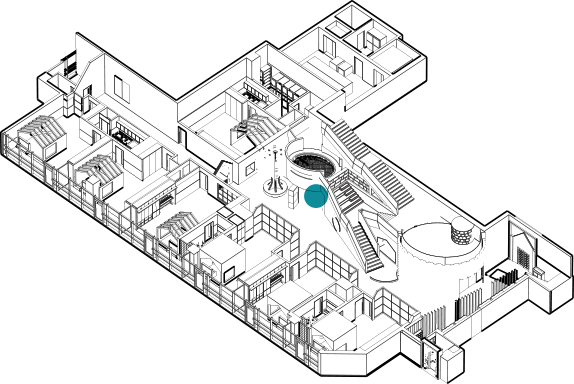 1F
First-floor library
The reading area where young children can freely access books and meet sea fish in the aquarium.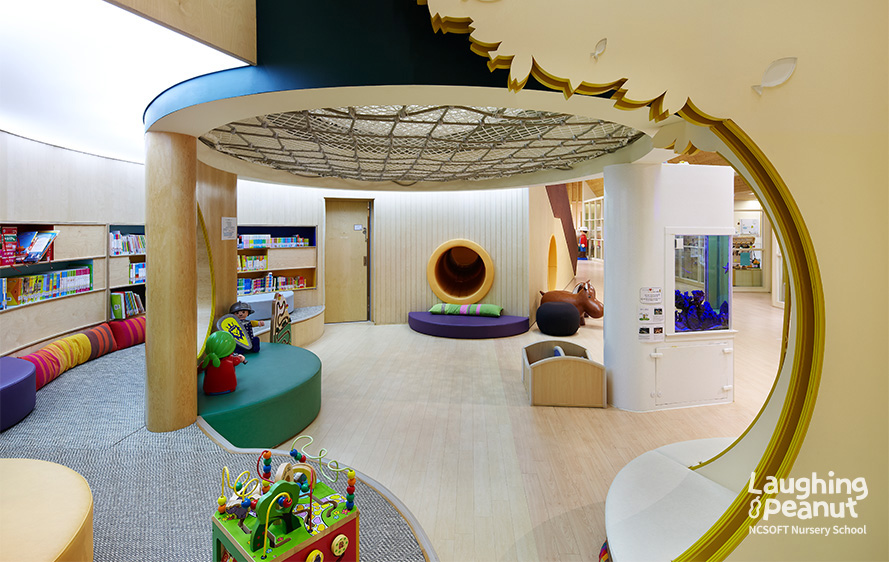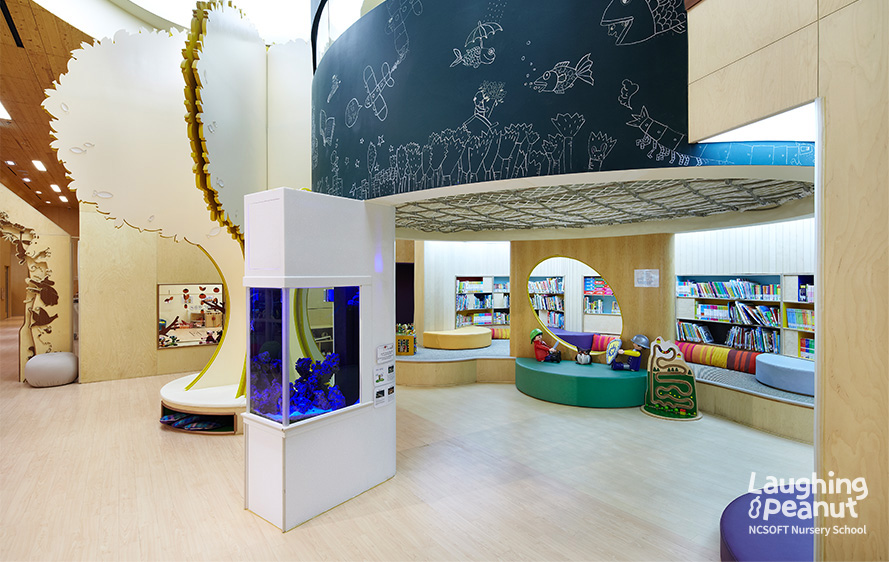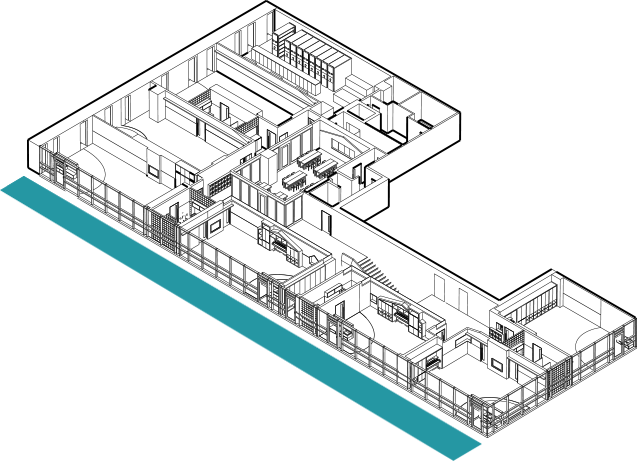 2F
Second-floor deck
Children can observe plants growing in pots or lay mats and take a rest looking up the sky on our deck with a view of surroundings.